*nixRing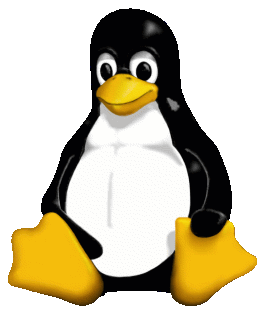 Do you own a website? Do you use a Unix-like operating system? Are you an enthusiast of the GNU/Linux kernel? This place is for you! Whether you're a hardcore believer in Unix and GNU philosophies or a casual Linux user who owns a website, you're free to join the Linux Webring.
Image of Tux by Larry Ewing and The GIMP, Attribution, Link
To join, simply fill this form and submit it to radiohotline(at)disroot(dot)org.
Members
Radio
teethinvitro.neocities.org
Teeth in Vitro is a work-in-progress corner for my thoughts, art, music, and writing — a piece of me.
ARandomInternetUser (ariu)
arandomsite.neocities.org
This is the most random-est (yes that is a word) on the planet! Basically just a guy goofin' off online.
cormac
iwillneverbehappy.neocities.org
Personal blog w/ artwork and sporadic posts, mainly about artmaking and FOSS :*)
bonkmaykr
kangworlds.neocities.org
A website dedicated to the WorldsPlayer chat program from 1998 and onward, featuring modding tutorials and user-generated content for Worlds.com.
Wirlaburla
wirlaburla.worlio.com
A personal page for old software, programming, linux, and nerding out.
devils
dungbeetle.neocities.org
A silly personal website featuring whatever is on my dang mind!!
Parappanon (Kenma)
kozume.neocities.org
A personal website themed after my current interests and dedicated to anyone who's interested in browsing it.
Gecko Fish (GeckoF)
geckof.dimension.sh
Little personal homepage related to retro-tech/gaming stuff, photography, and maybe something else...
Sweet Sam
sweetsam.neocities.org
Personal blog, dedicated to rambling about things the author really likes and waxing poetic about thoughts that fly through his head.
kaa
kaa.neocities.org
A place hosting the creations and appreciations of a young adult.